---
As May and Mother's Day rolls around each year, I'm always reminded of my grandmother and the lessons I learned from her both throughout my life and during her transition. To me, motherhood is about loving unconditionally, about guidance, about acceptance, and about making sacrifices when necessary.
As my grandmother was making her transition, I sat at her bedside with tears streaming down my face, unable to even process what I was witnessing. Seeing my distress, my grandmother gave my hand a weak squeeze, and when I wiped my eyes to see her face, she had this worried look I had only seen twice before, once when I was seventeen getting my tonsils removed, and four years prior when I was in labor with my oldest son. I could only muster a weak "I'm okay, ma" before my aunt led me out of the room and told me what I already knew; that my grandmother would not make her transition until she knew I would be okay without her, so I needed to tell her what she needed to hear to be at peace.
. . . she whispered to  me she loved me even though she had not spoken in weeks.
So I poured my heart out to her (through a poem I had written for her earlier in the week), and told her how much she meant to me and that she prepared me well to walk through this world when she could no longer hold my hand. After hearing my love letter, she whispered to me she loved me even though she had not spoken in weeks. Soon after, she left my side. I didn't believe I could survive without her, but my grandmother, who knew me so well, knew I would be fine. And she was right.
My grandmother raised my sister, brother, and me according to our respective personalities and emotional needs. I have always felt things more strongly than those around me, and my grandmother sensed this. So she did her best to shield my heart, especially during those times when she couldn't. Even as an adult, she would hold me close and assure me that everything would be all right. My sister was tougher and didn't need the closeness that I thrived with, so my grandmother gave her the space she needed to make her own way. And my brother was a lot like me, so she kept us close and sheltered a bit. We each got something different from her, saw a different side of her, but there was never any favoritism or preference of one over another.
Even as an adult, she would hold me close and assure me that everything would be all right.
And I try to take that approach with my own children. Recognizing that they may need different things from me at different times, but loving them both with equal force. Another lesson my grandmother passed along through her actions occurred when I was a teenager and lost my grandfather. Even though it grieved her tremendously to lose her husband of almost sixty years, she made sure that we were okay before she took the time to grieve herself. I didn't understand how hard that must have been for her until I needed to do the same for my child when he lost his "Dea" (my grandmother).
I was drowning in my grief when I lost my grandmother, but seeing my four-year-old, who shared a similar bond with her, with tears in his eyes, reminded me of how even as she was leaving us, she was still more worried about us than herself. To me, that is what a mother does. Her selflessness gave me the strength I needed to pull myself out of that hole and focus on helping my son deal with his loss.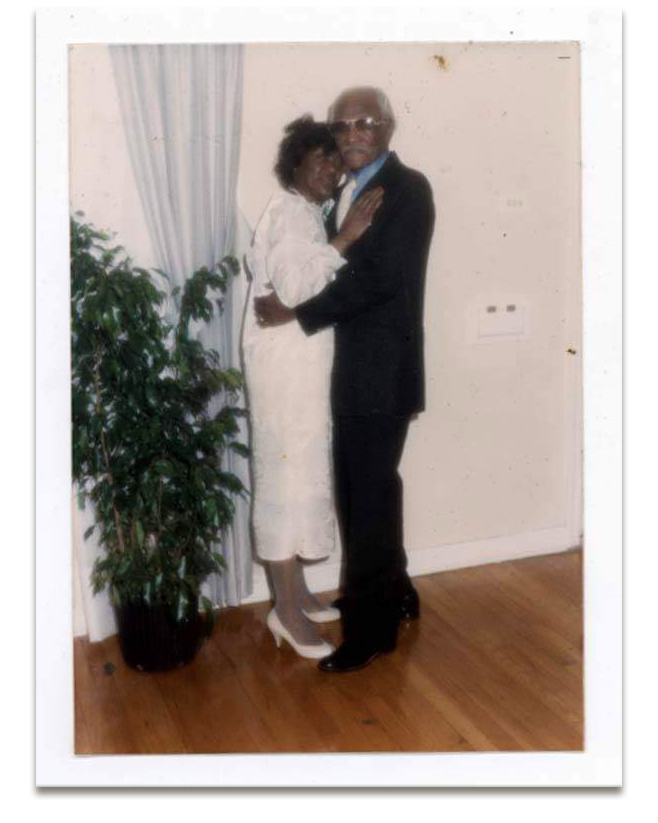 She gave me a blueprint that I try to follow in my role as mother to a teenager and young child who has special needs. After I lost my grandfather, the only father I ever knew, I turned to alcohol to numb my pain and throughout that entire period, my grandmother never berated or belittled me. She never judged my poor choices or made me feel less than when I lost control of my addiction. Instead, she showed patience, love, and guidance to get me to the other side—all skills that I use when dealing with my teenager and younger son.
So on this Mother's Day, like all others, as my husband and sons are celebrating me, we will celebrate her as well and all the love she shared, the lessons she passed along, and the beautiful memories she left behind.
---
Photo by Gerrit Klein on Unsplash