Letter from the Editor
On Saturday, July 23, Orlando celebrated the life of the Reverend Canon Nelson Wardell Pinder, a man many would call the father of the civil rights movement in Central Florida. You would be wrong if you think the fight for civil rights was settled decades ago. To think the quest for racial equity began only after the murders of Trayvon Martin or George Floyd would be grossly incorrect.
One could say Orlando's civil rights movement unofficially officially began in 1959, curbside at McCoy Airport (now Orlando International Airport), where Father Pinder was first denied limo service and afterward a restaurant refused to serve him a cup of coffee while he waited for a taxi.
In the Beginning
The city's history abounds with stories of how an undaunted Father Pinder went on to lead sit-ins and demonstrations that ultimately bridged Orlando's racial divide, but his efforts were not met without resistance. In a recent television interview, Father Pinder's granddaughter Crystal Priester recalls the time—unbeknownst to him, a bomb had been planted in his car. According to Priester, he had just gotten out of the car, and it exploded. Right in his driveway.
Over the next sixty years, Father Pinder led desegregation efforts in the Episcopal Church and secular Orlando. He championed voting rights, equality, inclusion, and equal pay for teachers. He actively ministered to the physical and spiritual needs of people, both in his parish and on the street. Nonviolence and love were hallmarks of his ministry. His almost palpable faith was deeply rooted in God and the power of love.
So much can be said about the life and love and ministry of Father Pinder. More than I can even attempt to recount. The following obituary from the Episcopal Diocese of Central Florida gives a good snapshot of the Orlando priest, hero, and legend.

Obituary
The Reverend Canon Nelson Wardell Pinder was born in 1932 in Miami, FL. He grew up in the Liberty City neighborhood of Miami, was baptized and confirmed at Miami's historic St. Agnes Episcopal Church. After serving in the Army during the Korean War, Fr. Pinder earned a Bachelor's Degree in Philosophy from Bethune-Cookman College as well as a Master's Degree in Education from Florida A&M University. Inspired by the example of young Episcopal priests working in urban ministries in Montgomery and Tuskegee, Alabama, he said, "Yes" to God and attended Nashotah House Theological Seminary, Nashotah, Wisconsin.
In 1959, Fr. Pinder was called to Orlando and began his ordained ministry as the first full-time priest of color at The Episcopal Church of St. John the Baptist where he was designated Rector Emeritus on his retirement. During the 1960s, his organizing and participation in sit-ins and protests to advance the civil rights movement in Orlando earned Fr. Pinder the monikers of "street priest." His role in leading and mentoring young people during the 1960's lunch counter sit-ins are chronicled in the 2007 play "Pinder's Kids," written by Orlando local playwright, Barry G. White.
In 1969, Fr. Pinder was installed at the Cathedral Church of St. Luke, Orlando, as a Canon of the Diocese of Central Florida. He was assigned to The Awareness Center, an experimental ministry dealing with street people, the homeless and civil rights. Fr. Pinder served The Episcopal Church nationally as vice-chairperson of the Joint Commission on the Church in the Small Community, vice-chairperson of the National Commission on Social and Specialized Ministries, as well as the 15th National President of the Union of Black Episcopalians. In addition to having served as the 2010-2014 Chaplain to the Order of the Daughters of the King©, Diocese of Central Florida, Fr. Pinder was most recently the Order's Province IV, Assistant Chaplain.
He received nearly two hundred awards and honors including Honorary Doctorate of Divinity, Virginia Theological Seminary; Honorary Doctor of Humane Letters, Voorhees College; Preachers Hall of Fame, Morehouse College; and is in the First Class of Florida Religious Hall of Fame. On April 9, 2010, the Pinder's Kids monument was dedicated at Parramore Heritage Park, Orlando. The Historical Society of Central Florida presented Fr. Pinder with its 2015 Donald A. Cheney Award which is given to individuals in the Central Florida community who have followed Cheney's mission of historic preservation and community service. Fr. Pinder was an honorary member of 100 Black Men of Greater Orlando as well as a life member of Alpha Phi Alpha Fraternity, Inc.
For more than sixty-two years, Fr. Pinder was married to his college sweetheart, the former Marian Grant, of Jacksonville, Florida. Fr. and Mrs. Pinder are the parents of two children, Gail (deceased) and Nelson II, the proud grandparents of five and the great-grandparents of two.

Celebration of Life
During Father Pinder's Celebration of Life with Holy Eucharist, his good friend and colleague of close to sixty years, the Reverend Canon Ronald N. Fox delivered a nearly forty-minute sermon/favorite memories mash-up of Father Pinder's life that was at times soul-stirring, other times utterly hilarious, and heartfelt from beginning to end.
Nelson Pinder II shared a tenet his father taught him and implored everyone to follow as a means of honoring his father, " . . . if you want to make something better, get involved. If you want to make your community better, get involved. If you want to make the police better, get involved. If you want to make your church better, get involved." Nelson continued, " . . . whether it be education, racism, gun control, or police reform; stop standing on the sidelines and get involved. That would be the greatest gift to give this civil rights trailblazer. That will allow his legacy to live forever."
To all who loved Father Pinder, you cannot love him without loving his life's work, his God-given mission here on Earth. Love for God and man, peace, and justice burned at the core of his being. That work continues today in the form of racial equity, equal rights, and yes, Black Lives Matter. I say this because you cannot love a towering, Black man, who was bold, forthcoming, and embodied the love of God, without realizing that his life mattered, and his entire life was spent proving to Orlando and the world that the lives of God's Black children are just as precious to God as the lives of all his other children.
Reverend Canon Ronald N. Fox also spoke of Father Pinder's belief that "Love begets love" and "We have to continue to fight for justice. Nothing comes freely. It has to be worked at."
May our priest, friend, and advocate rest in peace and rise in glory.
Love one another.
Clay Rivers
OHF Weekly Editor-in-Chief
---
New This Week
For Black, Indigenous, and People of Color, there's a world of folks anticipating our failure. We don't need to be one of them. Here's a little something to hopefully prop you up and help you on your way.
By Clay Rivers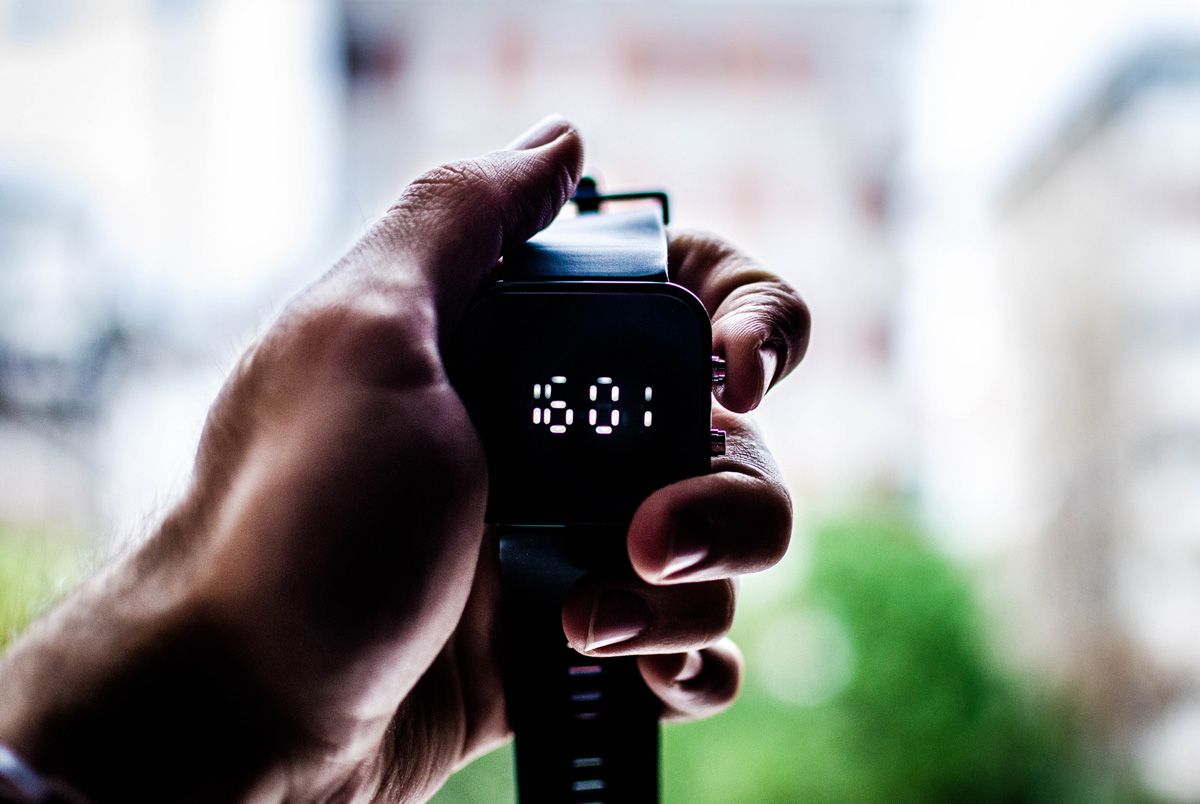 A buddy of mine was all excited to attend a writing workshop at a prestigious university. Thanks to a couple of unforeseen travel delays, he arrived at his destination a day or so late but was able to squeak in some quality time with phenomenal session leaders and younger fellow attendees. He told me the caliber of instruction far exceeded anything he expected. But he came away from his mountaintop experience feeling that the window to any potentially good options for his future was sealed shut.
A little backstory here, Buddy is about forty now, and because of a couple setbacks, he did not get to attend college straight out of high school. But he enlisted in the military instead and believes the adage, It's never too late, is a lie.
Truth is, the saying "It is never too late" isn't one hundred percent false. There's a lot to be said for timing, but Your future is determined solely by your past is not one of them. Read the full story.
---
More from Our Writers
When it comes to the work of antiracism, many ask themselves, "How much is enough? What are the quantitative means by which I can track my progress? Is there a finish line as an antiracist?" This article addresses these questions.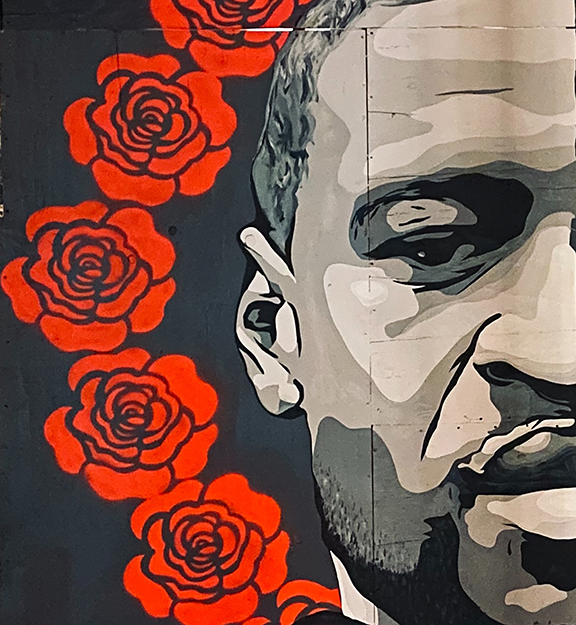 We're now a year removed from the initial civil rights protests that began last spring in response to the murder of George Floyd. Since then, many such efforts seem to have grown cold or run out of steam.
As Rebecca Stevens A. has said, this could be for a few reasons: forgetfulness, cold feet, or just that their allyship was superficial from the start.
But when it comes to the work of antiracism, the question many find themselves asking is, "How much is enough?" What are the quantitative means by which I can track my progress? Is there a finish line, an eventual arrival as an antiracist?
This article will address these questions. Read the full story.
---
Got Questions about Allyship? We Have Answers.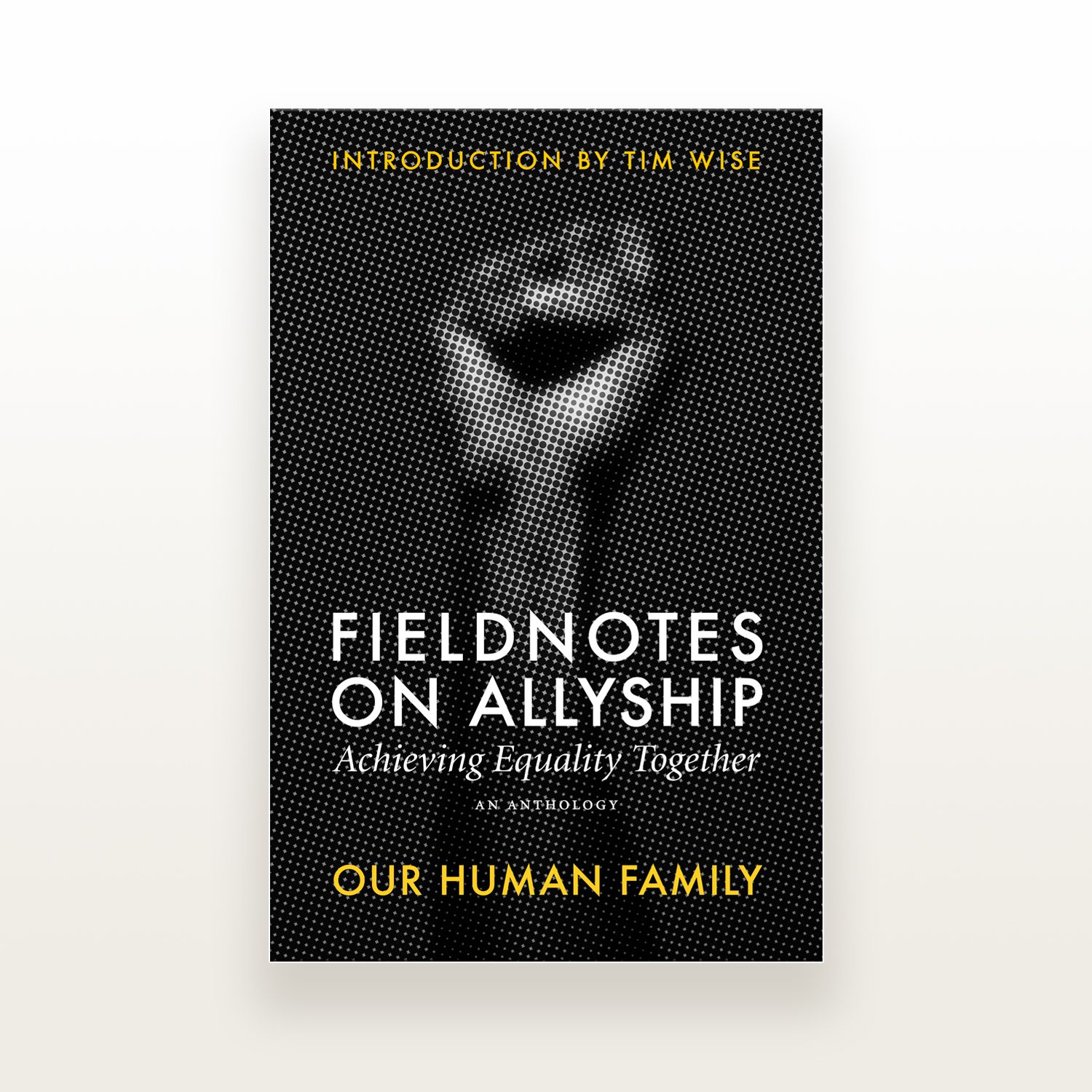 Fieldnotes on Allyship: Achieving Equality Together is an informal and informative guide to becoming an effective ally right where you are. Written by eighteen authors from the U.S. and around the world, this collection of essays covers four areas:
a history of how we as a nation got here
the forces that maintain systemic racism
preparing to serve as an ally, and
serving as an ally
This anthology, with an introduction by anti-racism educator and author Tim Wise, presents a different way forward: a vision in which we acknowledge, support, and celebrate the humanity in all of us.
Available in print and digital editions everywhere.
---
Final Thoughts