---
A year ago to the day, May 25, 2020, George Floyd was shamelessly and brutally murdered in broad daylight on the streets of Minneapolis. As a tribute to Mr. Floyd's life and legacy, and those of so many other Black people who have died at the hands of police, we at Our Human Family published Fieldnotes on Allyship: Achieving Equality Together, an informative and informal tool to help people better prepare to serve as allies in the fight against racism. What follows is the Foreword from the book.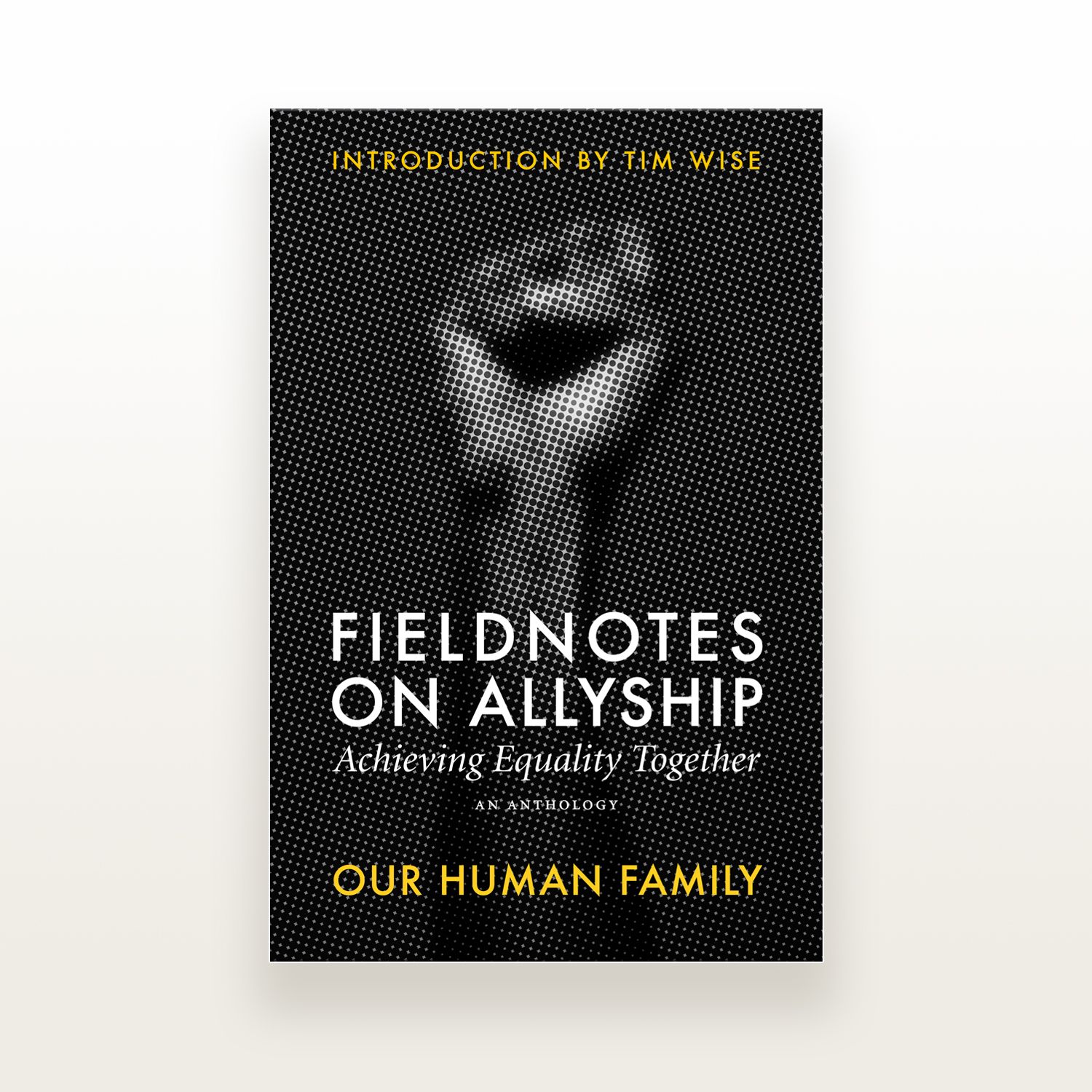 Summer 2020, people the world over learned the United States' ugly secret known by Black people in this country for 400 years: Black lives are regarded as having little to no value. And for any Black person who dares challenge this worldview, retribution can be sure, swift, and deadly.

​In 1919, fifty-four years after the abolition of the enslavement of Black Americans and thirty-nine years after Black men were granted the right to vote, July Perry led a voter registration campaign for the Black residents of Ocoee, Florida. In response, white residents lynched him, ran all of the Black residents out of town, and burned their homes, churches, businesses, and farmland to the ground. No Black person voted again in Ocoee for at least fifty years.

​In 1955, fourteen-year-old Emmett Till was brutally murdered for allegedly flirting with a white woman. Two men kidnapped the boy, beat and mutilated him, shot him in the head, tied a seventy-pound fan around his neck with barbed wire, and dumped his body in a nearby river. His body was found three days later. After an hour of deliberations, Till's murderers were acquitted by an all-white jury. Three months later, they confessed to the murder in a national magazine interview. Decades later, Till's accuser admitted she fabricated parts of her testimony.
These problems are emblematic of the Black experience in America.
As late as August 22, 2020, Trayford Pellerin was fatally shot outside a convenience store in Lafayette, Louisianna. The following day, Jacob Blake was shot in the back numerous times at close range in Kenosha, Wisconsin. Lest you think these horrors are one-offs or a freak occurrence, the National Museum for Peace and Justice in Montgomery, Alabama, memorializes close to 4,400 known victims of terror lynchings that occurred between 1877 and 1950. These events were not the exception, but the rule that governed the lives of Black people in America. This unspoken code of inequity continues  up to the present day, as felt in the deaths of our fallen brothers and sisters Trayvon Martin, Eric Garner, Michael Brown, Tamir Rice, the Mother Emanuel Nine, Sandra Bland, Philando Castile, Jordan Edwards, Ahmaud Arbery, Breonna Taylor, George Floyd, and others too many to name.

These tragedies are emblematic of the Black experience in America. The stone-cold nonchalance and frequency with which these acts of anti-Black hatred occur never cease to shake decent people to our core. We suppress the outrage over the innumerable indignities and microaggressions we endure for fear that revealing a sliver of our genuine frustration will only validate the angry Black person trope, land us in jail, or worse. We unflinchingly swim against the torrent of scorn and denigration, designed to rob us of our humanity and self-esteem. And we mask the grief that accompanies being routinely regarded as mere bit players in the show that is the history of America.

Yet we strive for the station that God has bestowed upon all men; not to stand beneath or above our white brothers and sisters, but on the same footing, shoulder-to-shoulder, as equals. Sadly, as we demonstrate our humanity and right to claim life, liberty, and the pursuit of happiness as guaranteed by our nation's founding documents, we live in the knowledge that as sure as the sun rises, our selves or any one of our beloveds could become the next murdered and martyred trending topic or rallying cry by day's end.