In the southeastern United States, the climate is unmistakably subtropic. That means high temperatures and equally high humidity. Think weather conditions similar to the oven setting bake with a high probability of hurricanes. With that said, the cooler, drier fall and winter months are my favorite times of the year. Throw in fall food, sweaters, and the holidays, and life in Florida is almost livable.
With shorter daylight hours, holiday prep, and increased seasonal events, day-to-day events transform November and December into a breakneck downhill race to the new year. Personally, I prefer Thanksgiving to the commercial Christmas season. But that's not to say Thanksgiving is free and clear of issues.
Due to an increased interest in facilitating racial equity via truth and reconciliation, more people are avoiding long-accepted fairy tale versions of our American history and delving into more factual accounts. Thanksgiving is a prime example. The sanitized versions of British colonists sitting down for a communal harvest feast with a group of their indigenous neighbors at that first Thanksgiving are a little too idealized, much like those ubiquitous Publix supermarket commercials.
To leap from the harvest feast of 1621 to Thanksgiving 2022 without considering the impact of colonization on American Indians is problematic at best. Survey descendants of the colonists, and many will tell you things have worked out pretty well for them. But speak with the descendants of Wampanoag and the descendants of other Native Americans, and a different story emerges; an unflattering saga of encroachment, attacks, broken treaties, stolen land, long and bloody wars, genocide, and more.
Read the full letter at OHF Weekly.
---
OHF Weekly + Giving Tuesday 2022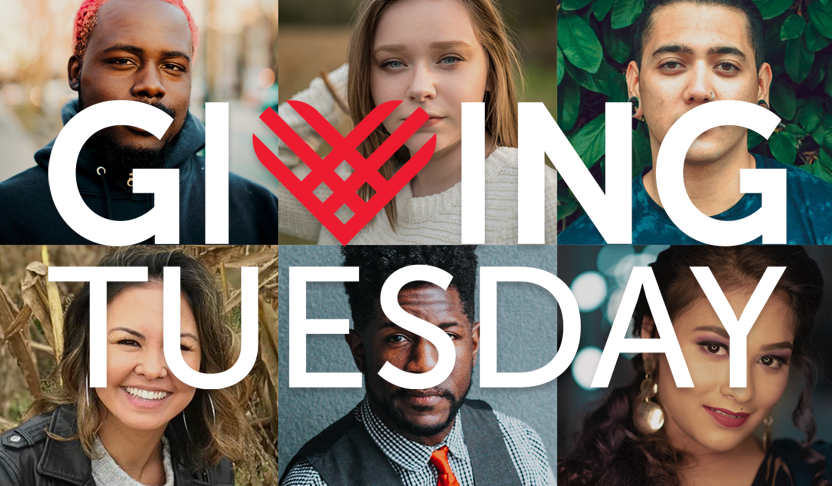 GivingTuesday is a global generosity movement unleashing the power of radical generosity. Created in 2012, GivingTuesday was a simple idea: a day that encourages people to do good. Since then, it has grown into a year-round global movement that inspires hundreds of millions of people to give, collaborate, and celebrate generosity.
Our Human Family advocates for racial equity, allyship, and inclusion by bringing you transformative stories on these and other subjects, and we look forward to being there for you in 2023. Your funds will be used for keeping this OHF lights on, producing publications like OHF Magazine Issue No. 3 — which if you haven't downloaded, you need to — prize money for writing competitions, and compensation for our writers.
Please consider being a part of this global day of giving with a tax-deductible contribution to Our Human Family. No gift is too small. Whether you donate $5 or $500, every little bit helps. We have many more things we want to do in the coming year, namely the roll-out of our in-person allyship workshop — barring any further delays due to Covid-19.
Facebook pays all the processing fees for you, so 100% of your donation goes directly to Our Human Family.
Thank you for your support.
---
Cyber Monday Deal on OHF Magazine
Who loves Toni Morrison? With novels like The Bluest Eye, Sula, Song of Solomon, Beloved, and others — how can you not love the genius revealed in her writing.
Sylvia Wohlfarth, Sharon Hurley Hall, Sabrina Bryant, Sherry Kappel, Terra Kestrel honor Toni and her work in a mash-up of compelling articles and beautiful imagery in OHF Magazine, Issue №3, entitled "The Many Lives of Toni Morrison."
Now through November 28, Cyber Monday, this stunning 36-page magazine (with an introduction by yours truly — ha!) is available to download for $7. This issue is an unapologetic celebration of Black women, their resolve, relationships, resilience, and joy in a world that too often fails to give them their flowers.
Want to read a little more about the issue? Boom. Want to go straight to the shopping cart? We gotcha! Download your copy, give it a read, and let us know what you think!
---
Final Thought