---
Letter from the Editor:
That Feeling? It's Grief. You're Soaking in It.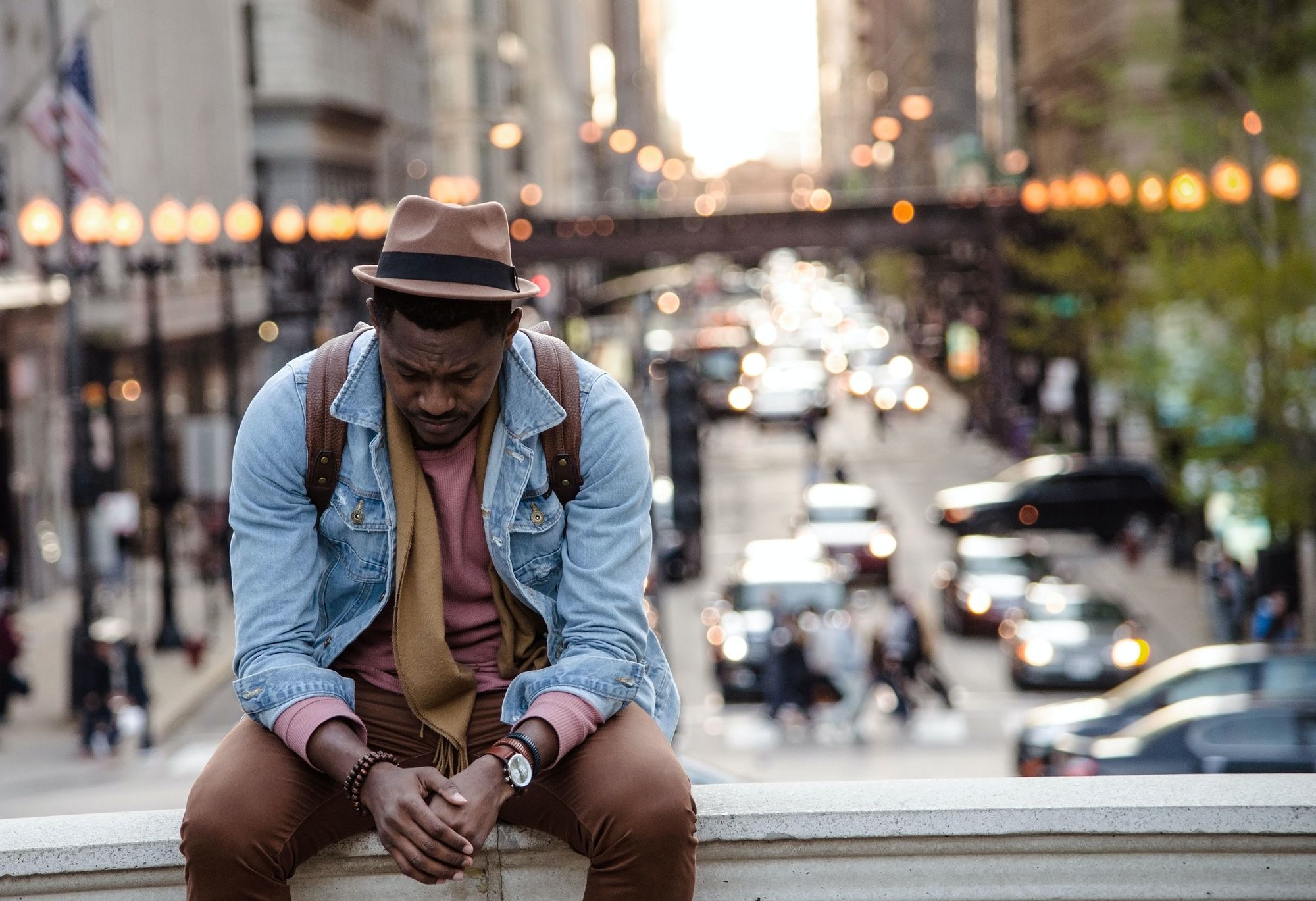 💛  Despite that pesky Covid-19 D variant, things seem to be returning to something resembling a pre-Covid state. Businesses are re-opening, people are negotiating to work remotely with requests to return to working onsite, and others are taking on new positions altogether.
If your life is on the upswing, this Letter from the Editor is not for you. Go straight to this week's feature by author OHF Weekly writer Erik Deckers, "It's Not About You. It Was Never About You."—after you've checked out the rest of this newsletter. His article is destined to be a classic! Heads-up: New OHF merch alert ahead! But do feel free to share this article with anyone you think might benefit from reading it.
I'm writing to folks who were unceremoniously let go from their last job, were ushered into taking a buyout, or their job simply evaporated, and are struggling struggling to find purpose or meaning.
To say that it is a real challenge to cobble together genuine happiness for friends whose lives are on the upswing is no understatement. I know. I've been there. Now I'm no psychologist, nor have I played one on TV, but I have lived life and been in sessions with one or two outstanding ones. So, like my grandmother used to say, "Eat the fish and spit out the bones."
You ready? Let's go!
The first thing to remember is that you are not your circumstances. Yes, sometimes crappy things happen to people through no fault of their own, but that doesn't make them any less of the person they were before the crappy thing happened.
What you may be experiencing is grief.
Me? I hate grief. It's messy. It refuses to be contained, and when present, it seeps into every corner of my life. I am all too acquainted with it. For those unfamiliar with it, grief sucks all the fun out of life. For me, it felt like this heavy, damp blanket I unwillingly dragged everywhere.
What are you grieving? The loss of whatever was before. The job, the friends, the coworkers, the social interaction, the financial security. You might also be grieving the current uncertainty you are facing. So it's only natural to find it challenging to cheer friends and family on in their accomplishments when you're focused on your own loss.
But there's good news, grief is nothing new. People have studied it for decades. They've learned and documented it to the point that it has been broken down into five predictable stages. And it does come to an end.
Denial
This is the resistance that this thing has really happened. Or that it is still ongoing. Attempts to assert that things aren't as bad as they are? Turning a blind eye to the crisis at hand? Putting on your game face? Yep, that's all denial.
Anger
Once reality has set in, then comes the lashing out. "Those mother——s!" Yes, your favorite editor has been that angry. But hey, let me tell you, it's better to get those feelings out than to let them stew. You let them stew. Unresolved/unexpressed anger can be like a pressure cooker left unattended on a stove. If it goes unattended for too long, those emotions will erupt, and more likely than not, at the most inappropriate time.
Bargaining
During this stage, you can find yourself performing a lot of mental gymnastics over the past, the likes of which would rival Simone Biles's moves. "I should have done this . . . " or "If I had only done that, things would have turned out different."
For me, I found myself going straight to the top, "Lord, if you'll do W, I'll do X, Y, and Z for the rest of my life. Without complaining." God knew better than to fall for that one.
Depression
Different people process depression differently. The best way for me to describe depression in my life is this way: Depression bleeds all the color out of my life. Think about it. You know how much color adds to life. Now imagine it in black and white. There would be no "pop," no excitement, only blah.
Depression has got to be like that the broken feeling that overtakes people after tumbling headlong down a steep and treacherous black diamond ski run with nary a ski on foot nor pole in hand.
My encounters with depression make it easy to wear the same sweats for days as if on a voluntary, self-imposed quarantine. I just felt stuck, unable to move forward with anything.
Acceptance
This stage of grieve acknowledges the state of your union. During this phase, you can assess the damage, then you're able to begin planning a strategy for getting on with your life.
NOTE: These stages are listed in the textbook order, but as I said earlier, grief is messy and messy things are rarely neatly ordered. Your mileage may vary. You may skip from Denial to Bargaining and then hit Anger before reaching Depression and Acceptance. There are no set rules.
What now?
Remember is that you are not your circumstances. You aren't any less the person you before the crappy thing happening. Talk things out with a close and trusted friend, someone who understands you and might be able to offer insight about your circumstances that you aren't aware of. Eat right, get some sun, keep moving, and know that what you're going through is temporary.
Once I reached the Acceptance stage and was able to really assess the situation, I set reasonable goals for myself. Much to my dog's dismay, getting more sweats wasn't on the list—but I did have other plans to make my situation more tolerable.
If you think your situation warrants it, seek professional help. There's no shame in asking for help. For immediate assistance call that National Suicide Prevention Lifeline at 1-800-273-8255.
---
In This Issue
---
New This Week
by Erik Deckers
OHF Weekly writer and author Erik Deckers explains the rationale behind a list of dos and don'ts recently displayed at the George Floyd memorial in Minneapolis, particularly the specific directions given to white guests. Not to mention why such a list is even necessary.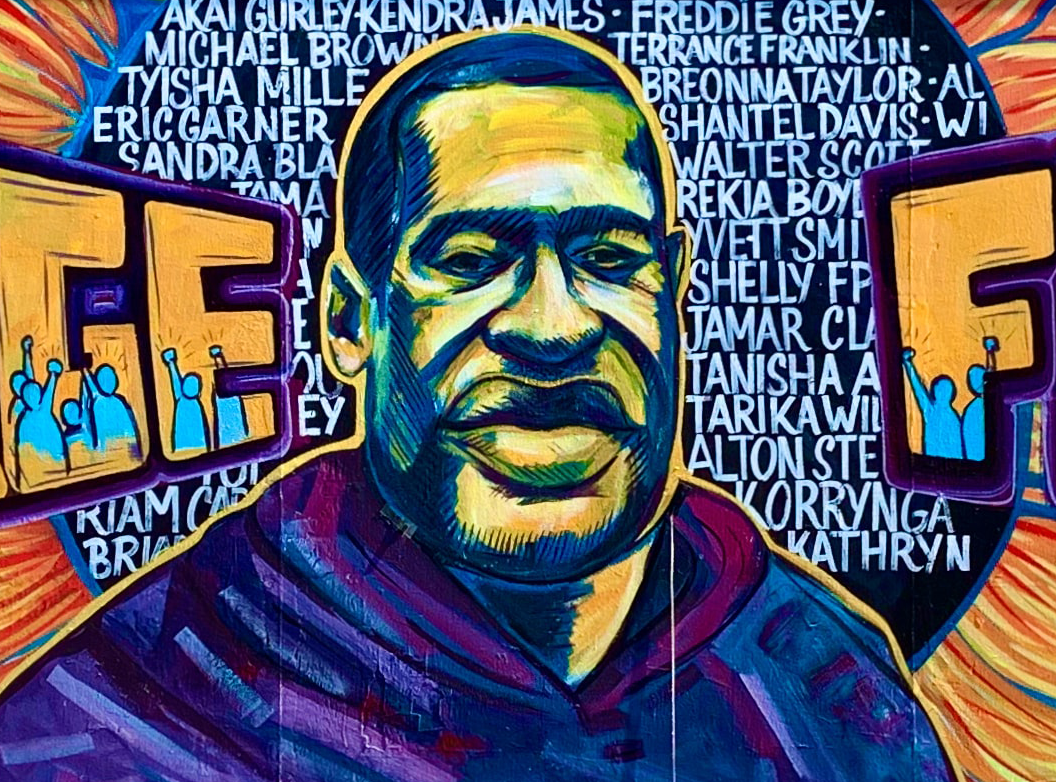 ---
In Case You Missed It
by Marley K
OHF Weekly writer Marley K explains the history and distinct meanings of Negro, African American, Black, and more.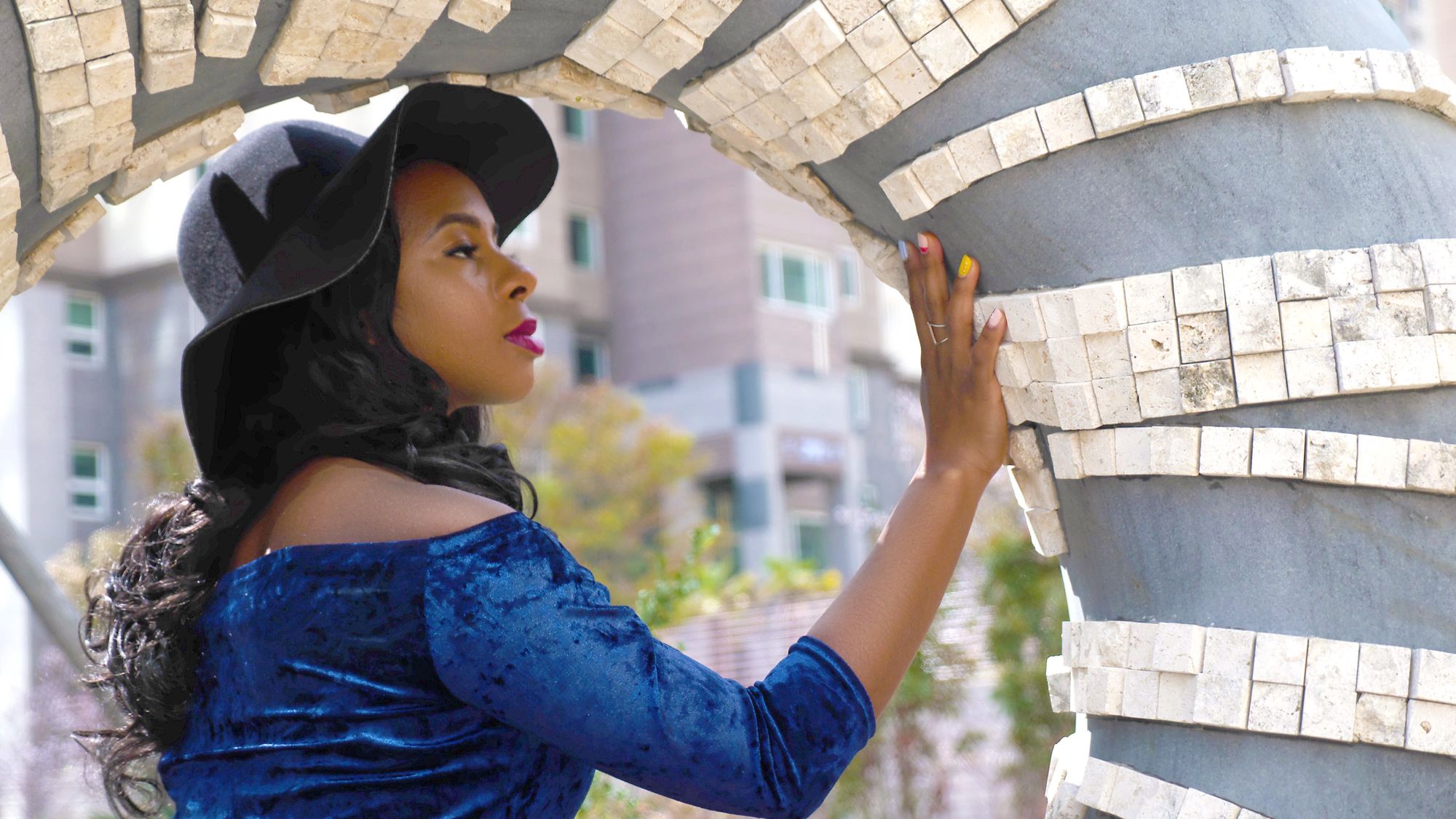 ---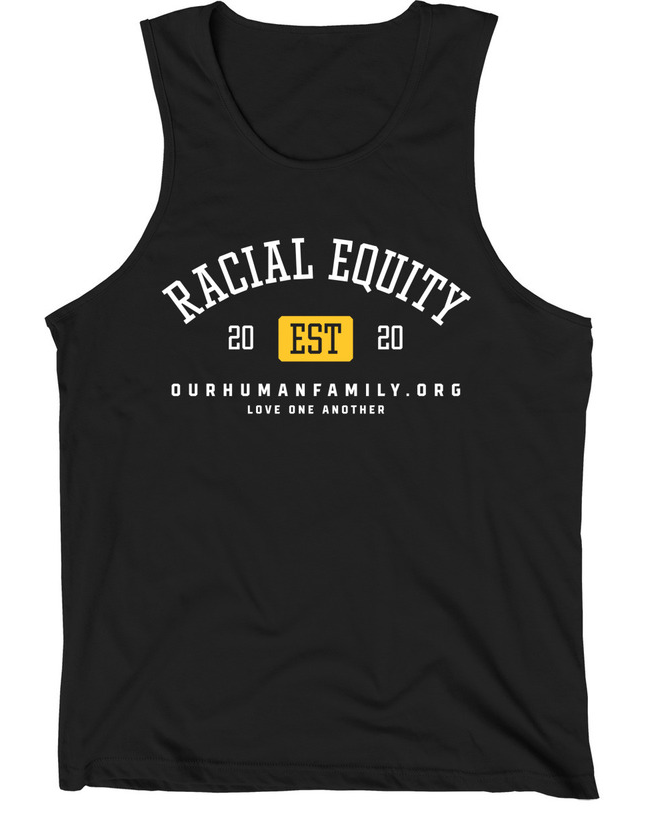 At OHF Shop, we're rolling into the throes of summer, and to keep you not only feeling cool but looking cool as well, we're rolling out our "Racial Equity" one- and two-color tanks and tees in a variety of colors and sizes. And for those chilly nights out, snag a snuggly "Racial Equity" sweatshirt. (Not shown.)
---
Final Thoughts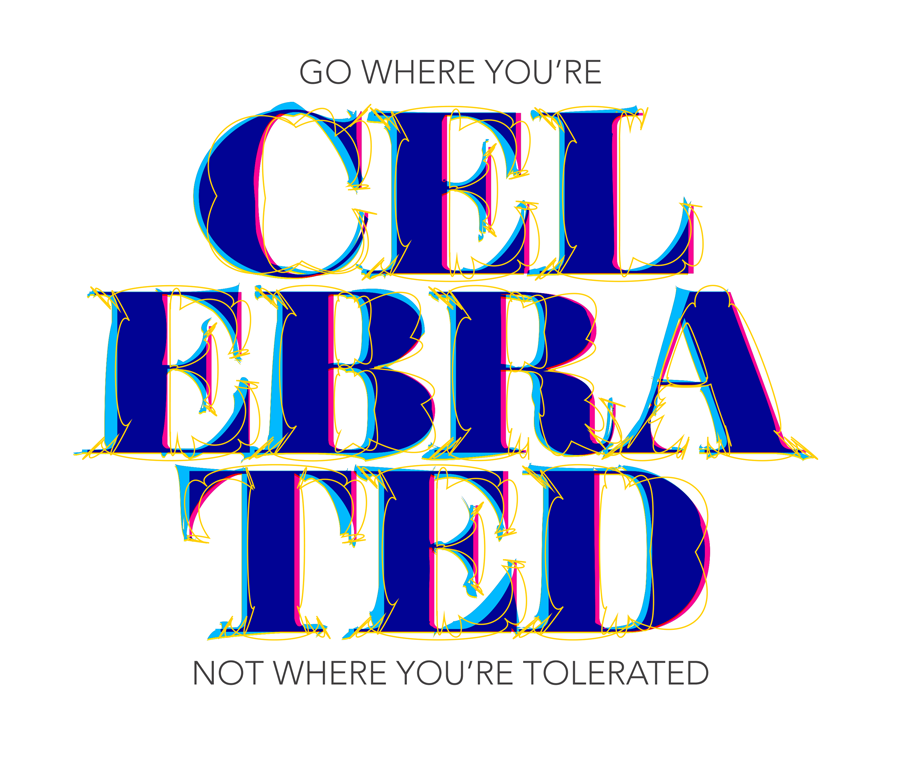 By now, you've read about Nikole Hannah-Jones' row with the University of North Carolina at Chapel Hill, and their extended then rescinded an offer of tenured professorship because of her involvement with The 1619 Project for The New York Times.
Only after she notified the UNC board that she might file a discrimination suit against the university, the board offered her the tenured position. Hannah-Jones receiving numerous offers from other universities, but in a surprise move, announced that she was accepting a tenured position at the HBCU, Howard University.
The sad thing is that the university sought out Hannah-Jones, a UNC graduate. She is a Pulitzer Prize-winning journalist—for The 1619 Project no less, and a recipient of a John D. and Catherine T. MacArthur Foundation genius grant.
This aphorism came to mind over the past week. The attempts by conservatives to silence accomplished Black voices are storied. Congratulations to Ms. Hannah-Jones, for taking control of the situation and charting her own course.
Have a great week, enjoy our articles, and until next time—

Love one another.
Clay Rivers
Our Human Family, Founder and Editor-in-Chief
---
Top photo by Poliander80 - http://www.bestcasino.org/, CC BY-SA 4.0, https://commons.wikimedia.org/w/index.php?curid=45236286