---
Letter from the Editor:
Gentrification Up Close and Personal
Gentrification, per Merriam-Webster:
A process in which a poor area (as of a city) experiences an influx of middle-class or wealthy people who renovate and rebuild homes and businesses, and which often results in an increase in property values and the displacement of earlier, usually poorer residents.
It's an interesting word with upper-class British roots, as in, for example, "landed gentry." I will often include the definition of key words when I write about them, just to ensure that we're all on the same page. In this case, however, neither the above definition nor the roots accurately reflect the phenomenon happening in cities across the U.S.
I've long understood gentrification to be the process by which middle- and upper-middle-class white people have taken over Black urban areas and directly or indirectly forced the original residents to move elsewhere—most typically because the area was no longer affordable. When I went looking for facts and statistics on the internet, however, much of what I found was disingenuous at best, and racist at worst. Articles that extolled the "virtues" of gentrification, talking about how it improved the property values and opportunities of the original residents while disregarding the effects of race. Claiming that fewer people were displaced than was commonly assumed—a completely illogical argument if large numbers of people are moving in. About how downtowns were being "rejuvenated."
Ignoring all the systemic racism involved in home ownership, from GIs being denied benefits, to redlining to subprime loans to the fairly recent foreclosure crisis. . . .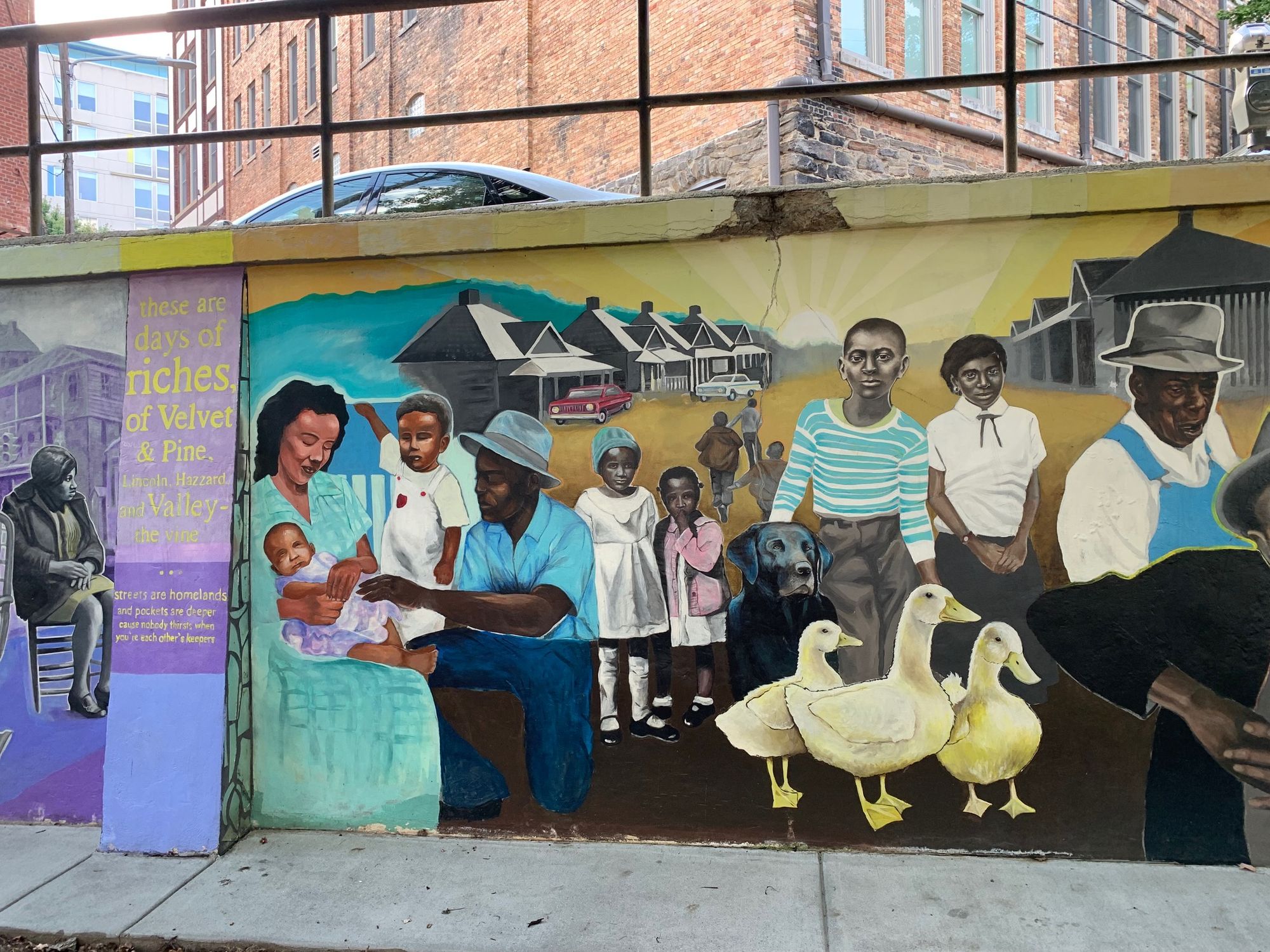 I did eventually find better sources, such as the Urban Displacement Project out of UC Berkeley, and other academic, less biased research such as Stanford's, which acknowledged that minorities are disproportionately affected (really, Stanford? That wasn't obvious?). What I didn't find enough of was an acknowledgment of the cultural loss, of the histories of these communities that were being demolished. Of groups of people being uprooted yet again. But I found what was missing in a little park in Asheville, North Carolina.

Admittedly, when my family decided to visit Asheville last week, none of us knew much about the area other than the Biltmore Estate—the largest privately owned house in the United States, erected by the Vanderbilts in the late 1800s, and a common field trip site for North Carolina school children. Nestled in the Smoky Mountains along the edge of the scenic Blue Ridge Parkway, the town is also known mainly for its craft breweries and locally sourced restaurants and its liberal, artsy vibe, although any town in North Carolina undoubtedly has a history of racial issues as well.
The girls wanted to shop. The boys quickly tired of it (we were a group of nine). So although shopping wasn't my first choice, I went off with the girls while the boys went toward some festival my husband had seen down a side street. I doubted the festival was anything to bother about because we hadn't seen much evidence of it, but a while later he chased me down and said that I had to come—"You'll love it."
He was right. It was the 40th annual Goombay Festival celebrating African and Caribbean heritage in the area and, although not huge, it had several stages, an assortment of products for sale, and lots of yummy foods. There was a good-sized crowd that was a lovely mix of colors, all enjoying the music and the fun on a gorgeous sunny day. According to what I found online, Asheville is eleven percent Black, although I suspect the surrounding area is a fair bit more so.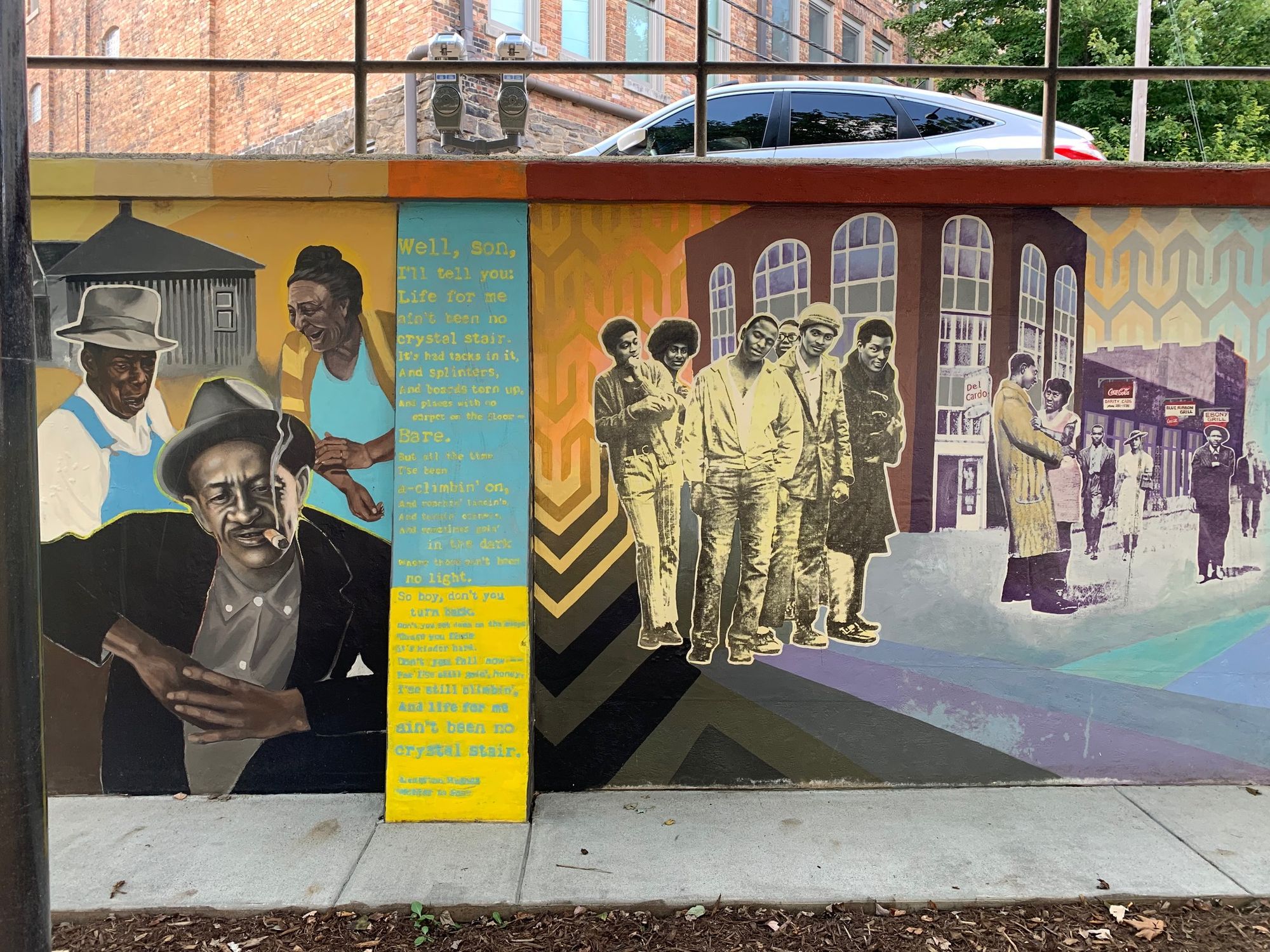 It was also, as I later discovered, the launch of a capital campaign for the YMI Cultural Center, which is one of the oldest—or perhaps the oldest—African American cultural centers in America, originally funded by a loan from the Vanderbilts. But the festival was just a part of what my husband wanted me to see.
We continued a block past the festival to a smaller park nestled at the corner of several busy roads; the park was long and thin, not much more than a row of shady trees with a retaining wall along the back. But what a retaining wall! The concrete was covered over with more than a dozen beautiful, vivid, colorful paintings depicting the African American community in Asheville and its history over the years.
I walked over to several people who were sitting there; brochures were spread across a nearby table. One of the women took the lead, explaining to me how the area used to be rich with African American culture, and the park was central to it all. I looked around; the park was surrounded by expensive-looking apartment complexes. She said the neighborhood, the community, the culture were all gone at this point. The park was the majority of what remained.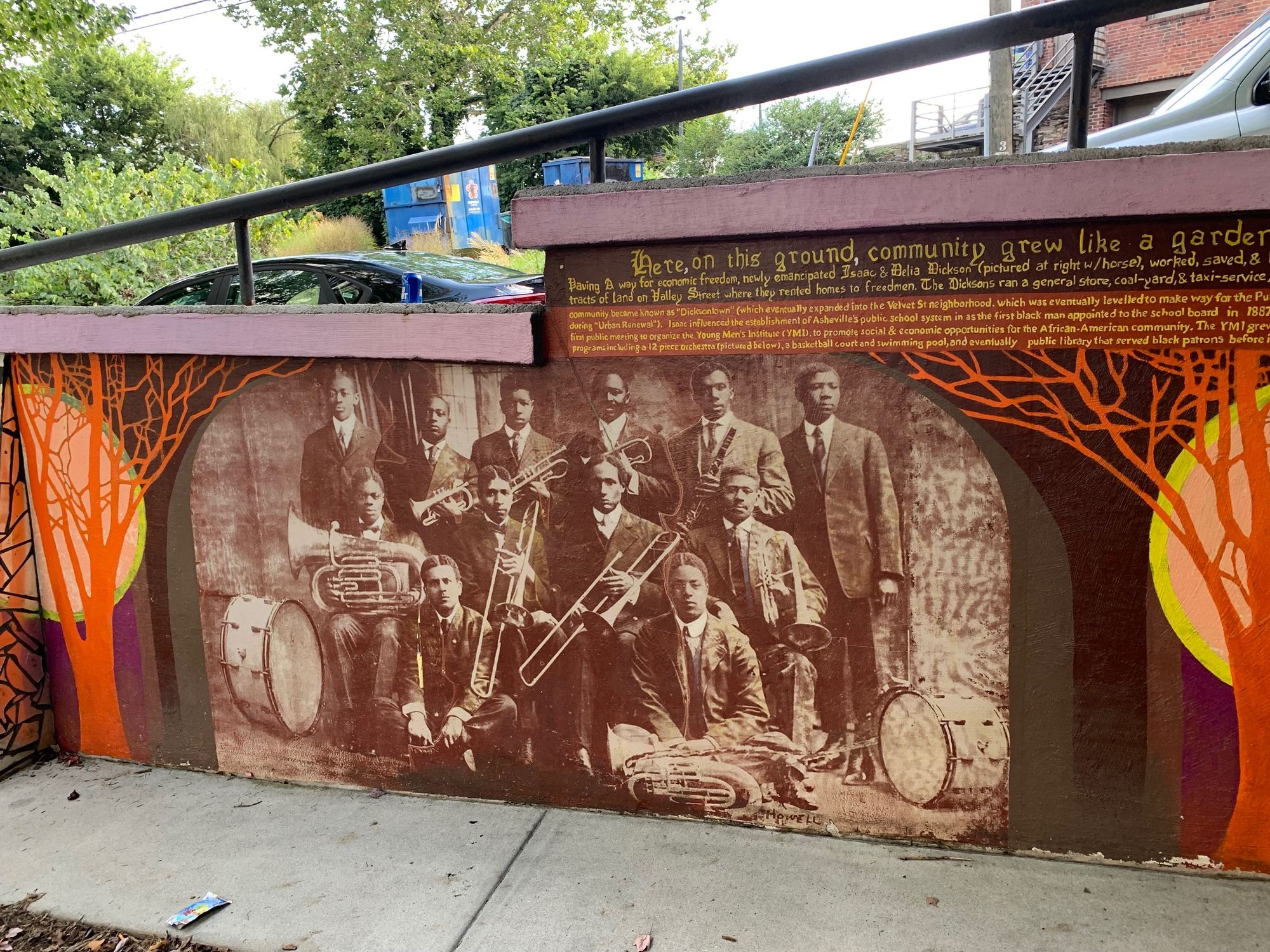 And so they painted it, hoping to preserve the history and share it with those passing by. I think the woman who was sitting was one of the artists. The woman talking was pleasant and tranquil, but she'd probably told their story a thousand times, and there was still sadness in her eyes. They'd sit there in the park, every weekend, sharing their story and accepting donations to keep their heritage alive through sponsorship of the art and other free events, as well as providing cultural awareness and health education to the remaining African Americans in the area.
They are part of a 501(c)(3) called Just Folks Organization and also have many ties to the nearby YMI Cultural Center. The president of Just Folks, who I believe was the woman who remained seated, is also on the YMI Board. The Goombay Festival, I was told, used to be held in that park until it grew too large. If anyone would like more information about Just Folks, they can email justfolksofashevillenc@yahoo.com. I hope you'll also take a moment to study the gorgeous images here.

Where I lived as a small child was very rural but had a strong sense of community; however, it was also very white. Although I've spent much of my adult life in a mixed-race community, it's mostly been on the periphery of a city in cookie-cutter suburban houses with transient neighbors too busy climbing the corporate ladder to spend much time developing a sense of time and place, let alone well-defined roots.
I felt deeply for the losses described by Just Folks—through both their spokesperson and their art. On another level, I was also saddened by the lack of that community and cohesiveness in my own surroundings. I would love to see more racial integration, without the negative effects of gentrification, and yet also the preservation of heritage. There are no easy answers, and I feel like they just continue to get further away as people fight to have America's "history" rewritten as white supremacy. Gentrification indeed.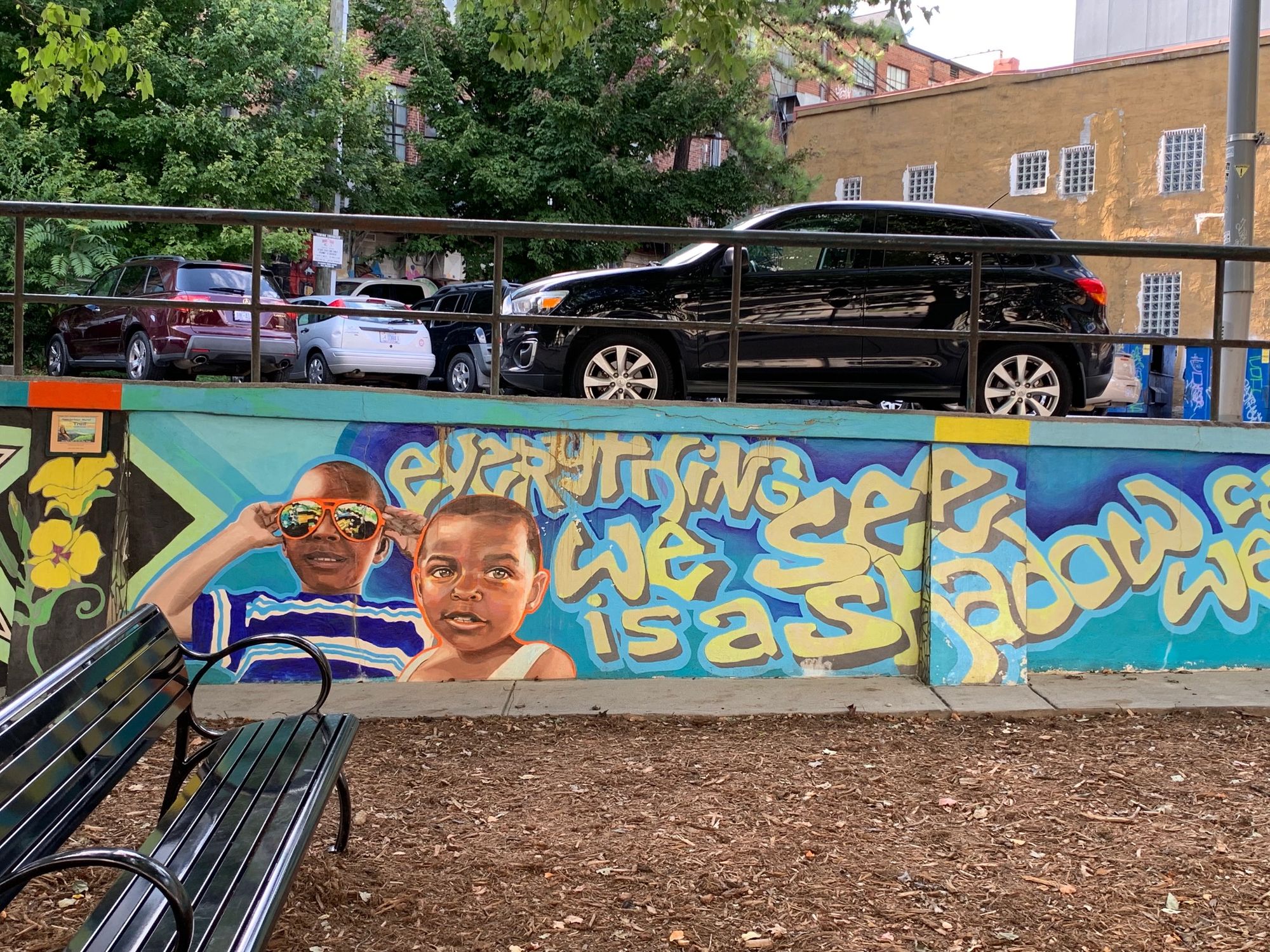 ---
In This Issue
---
New This Week
by Brian Mack
Pride Month is an important time for all of us, but there is a special meaning for those in the LGBTQ community—this month celebrates our recognition of the humanity of LGBTQ people. Brian Mack shares his own story of how he's lived out the "T" in "LGBTQ."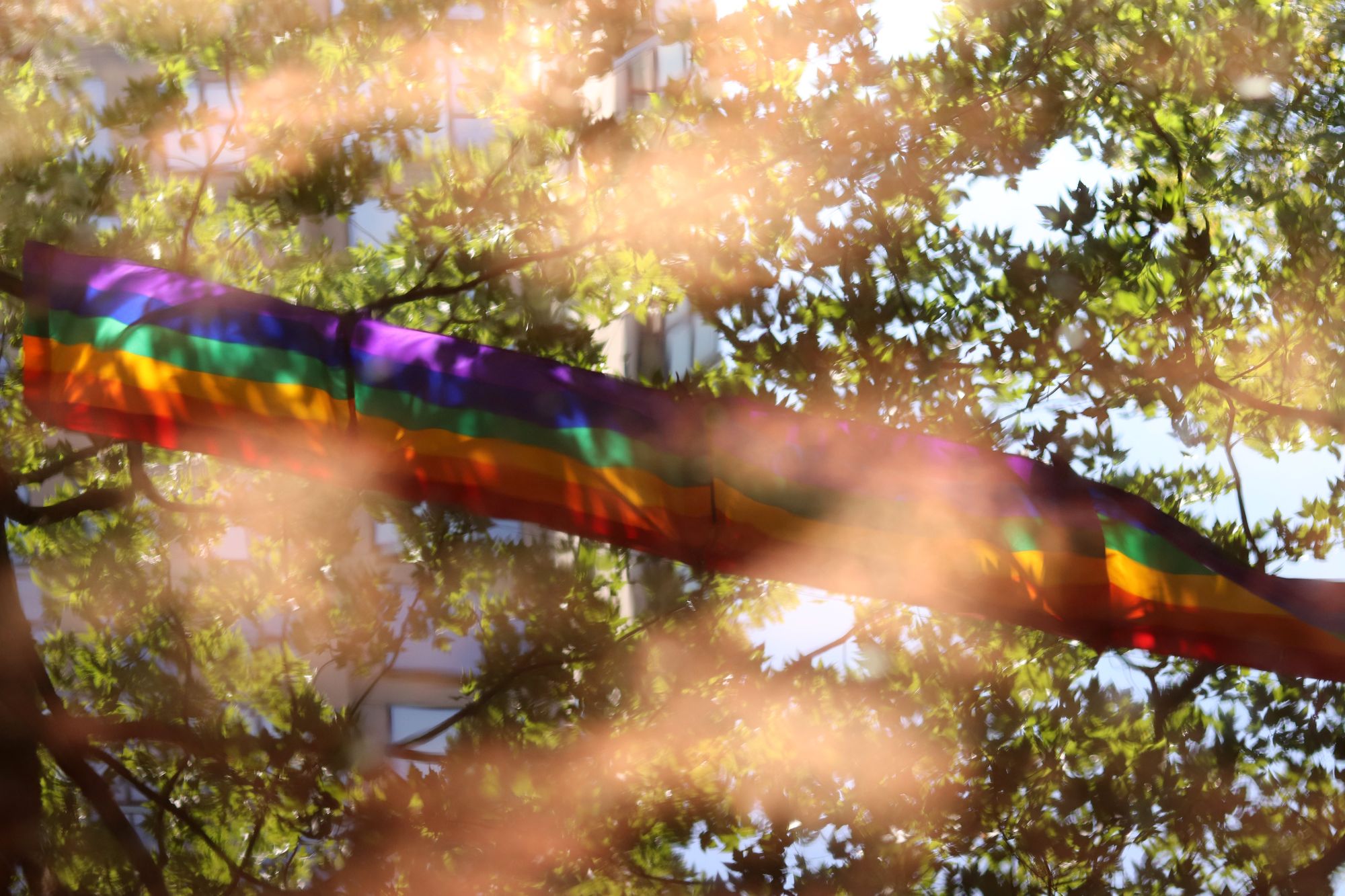 ---
In Case You Missed It
by Rebecca Hyman
If white privilege is something you "have"—well, then it's a part of you. But that's not what white privilege is or how it works. It's connected to structures and not our own behaviors—and we can take actions as individuals to change those structures.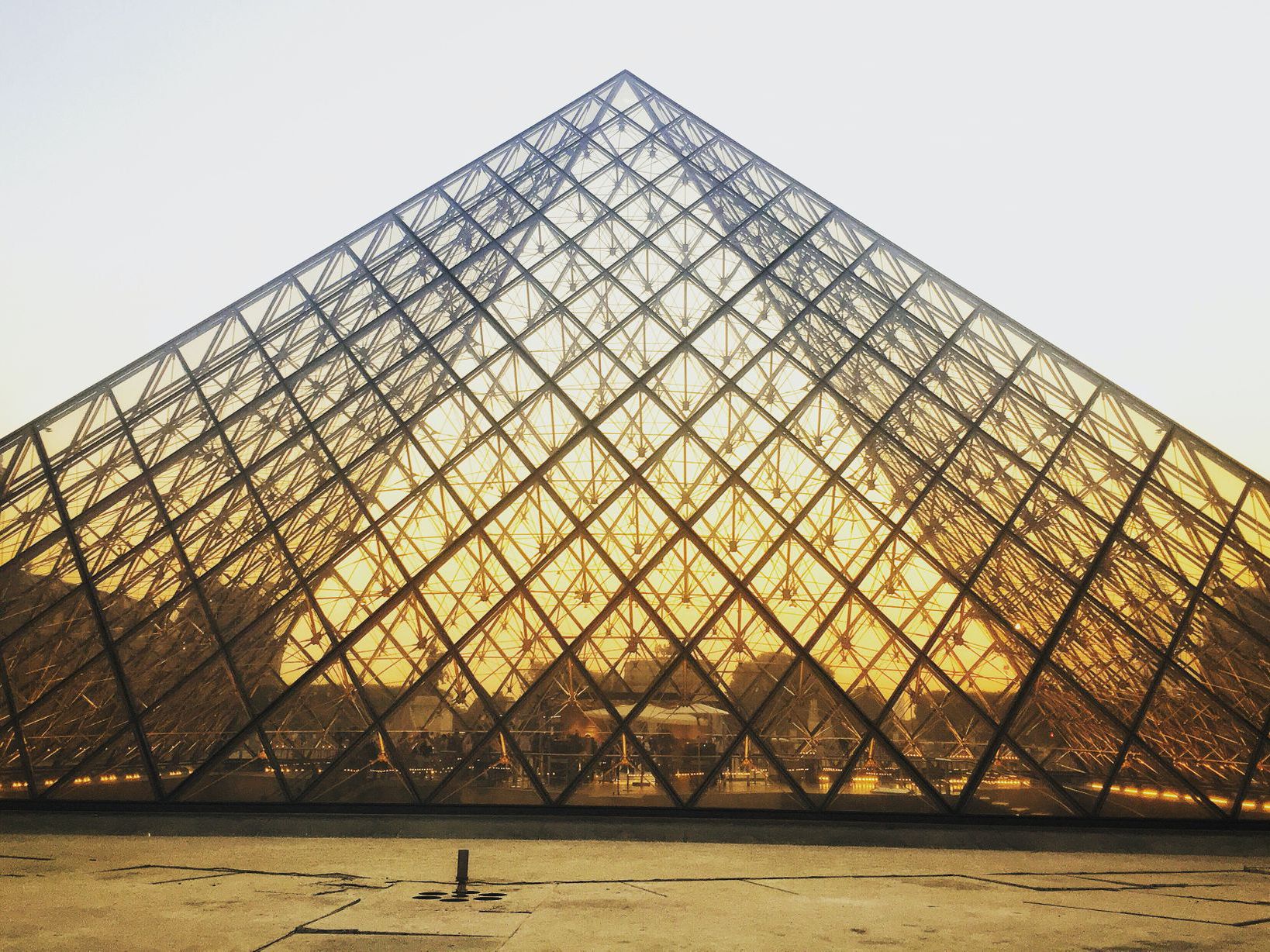 ---
Merch for Everyone!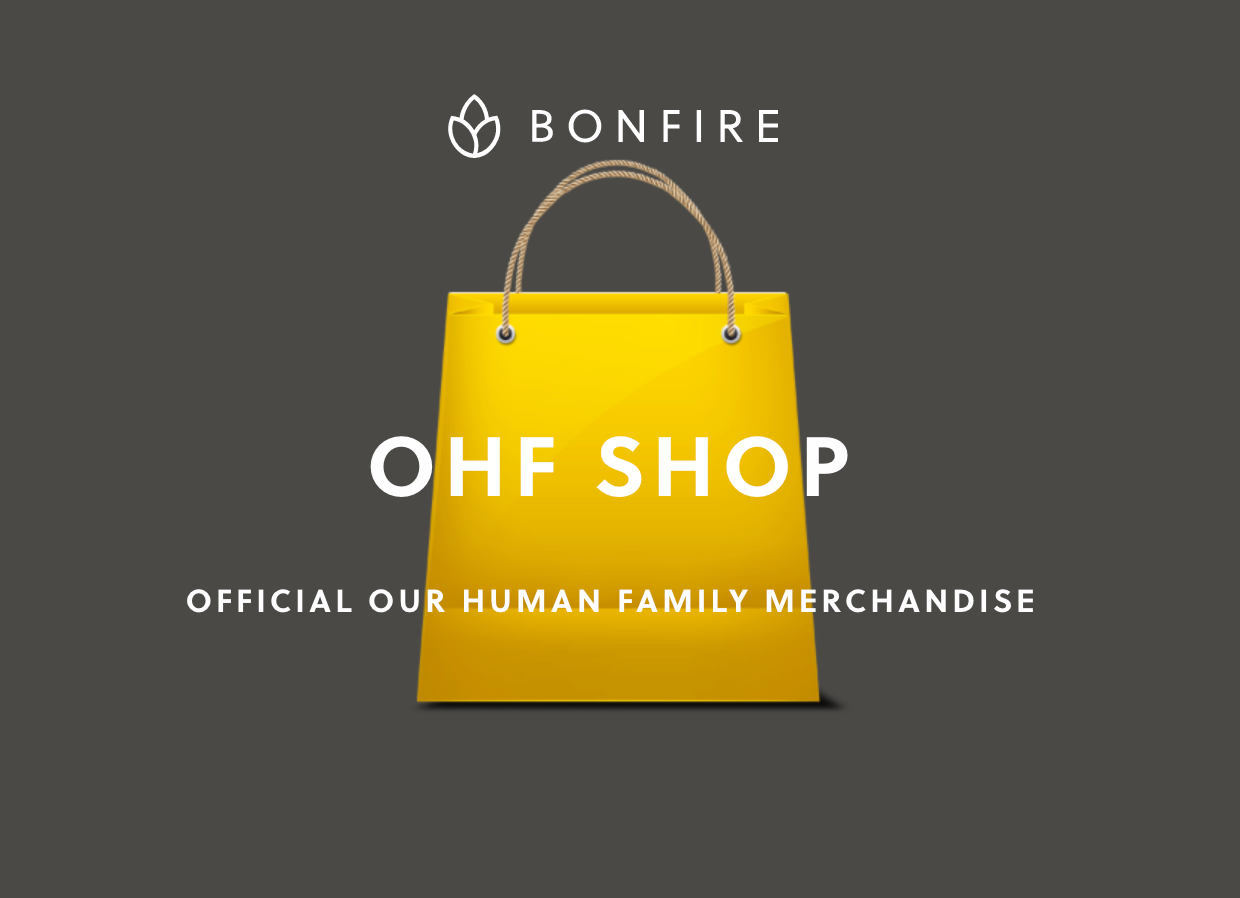 Want to be outfitted in OHF official wear? Want a sweatshirt or tank top or just a unisex T-shirt that shows you as a supporter of OHF? Take a look at our online store hosted by Bonfire with items that come in a variety of sizes, colors, and confident statements about equality and love.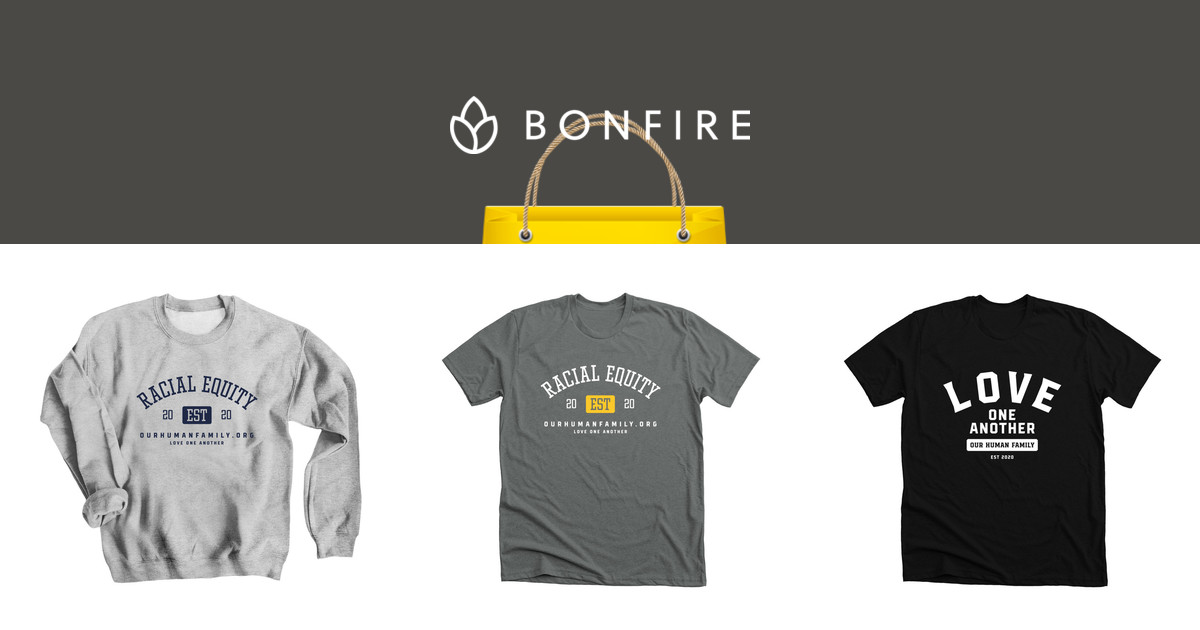 ---
Final Thoughts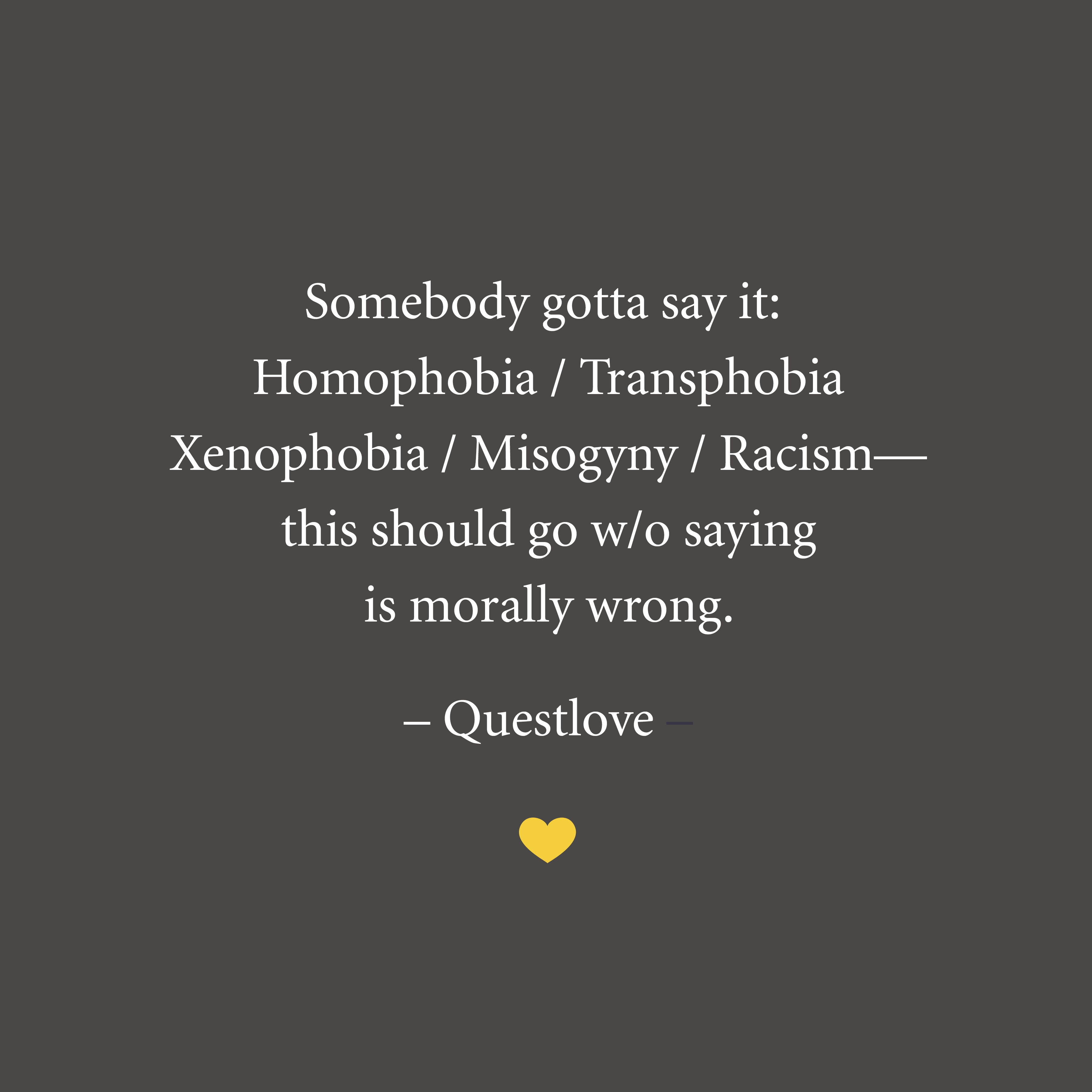 Love one another.
Sherry Kappel
Our Human Family, Senior Editor
---